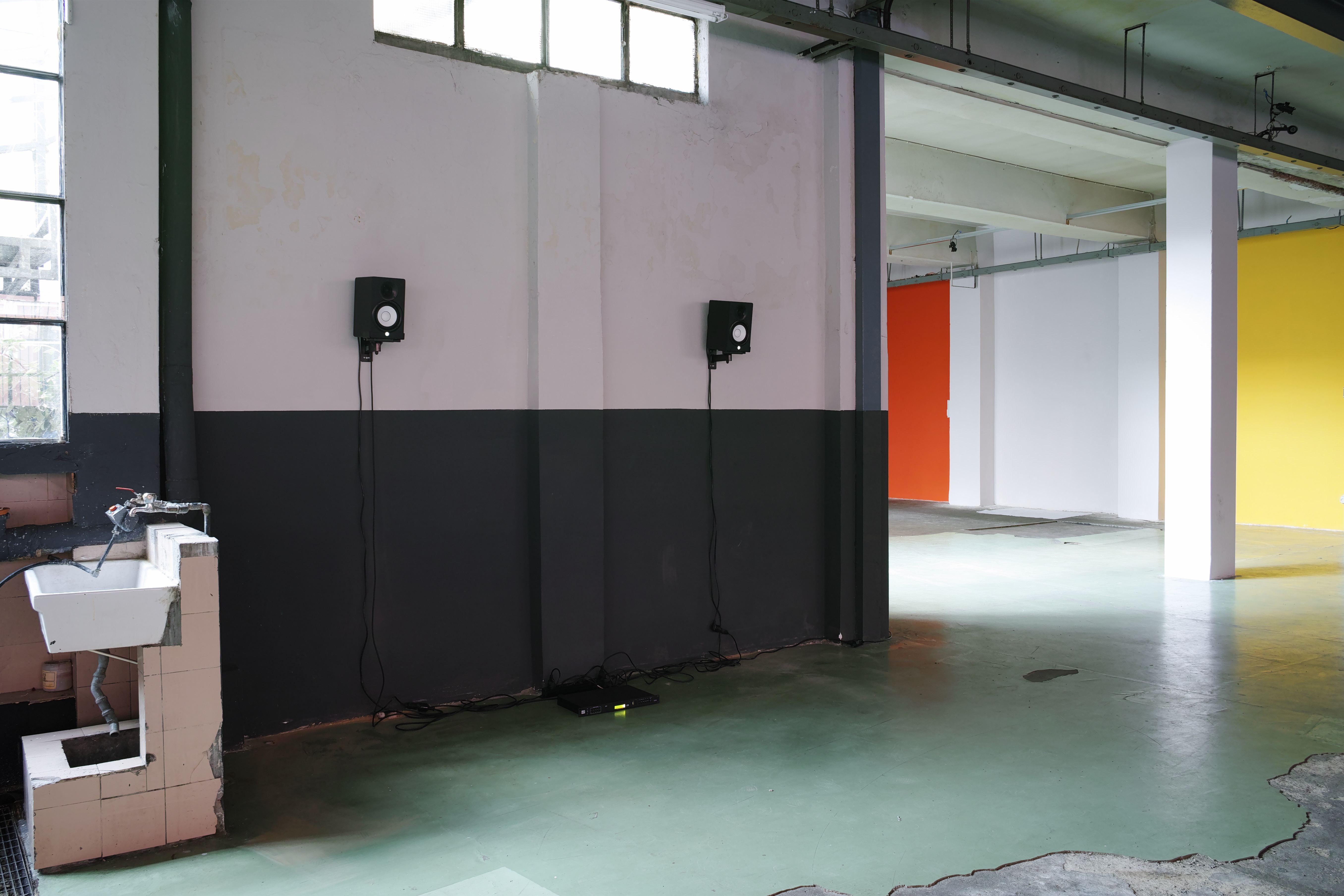 Ippocampo (Assata Shakur)  2016, 13'  Installation view at Assab One, Milano, 2017, Assata Shakur's spoken voice, digital archive audio material, background noise, Sub-bass sounds
The short audio fragment includes a speech extracted and edited from the Assata Shakur's online audio archive. Assata Shakur is currently exiled in Cuba, defined by the American government as' the most wanted female terrorist'.
Ippocampo (Assata Shakur)  2016, 13' 
group show, Assab One, Milano
1 october –  24 november 2017
w/ Pedro Andrare, Simona Barbera, Cesare Biratoni, Vincenzo Cabiati, Gianluca Codeghini, Ermanno Cristini, Leonel Cunha, Mario Dellavedova, Marta Dell'Angelo, Flavio de Marco, Alessio de Girolamo (collaborazione di Elisa Mossa), Gabriele Di Matteo, Ivana Fall, Matteo Fato, Joao Fonte, Pino Guidolotti, Armida Gandini, Giovanni Hanninen, Sebastiano Impellizzeri, Francesco Lauretta, Jorge Leal, Corrado Levi, Andrea Mastrovito, Concetta Modica, Angelo Mosca, Giancarlo Norese, Federica Pamio, Luca Pancrazzi, Giustina Pancrazzi, Pedro Pascoinho, Stefano Peroli, Steve Piccolo, Federico Pietrella, Luca Scarabelli, Carlos Seabra.