Simona Barbera | Ronny Faber Dahl      
LYNX (Oslo), 2015
The pavilion at "Utsikten"
Frognerparken, Kirkeveien, Oslo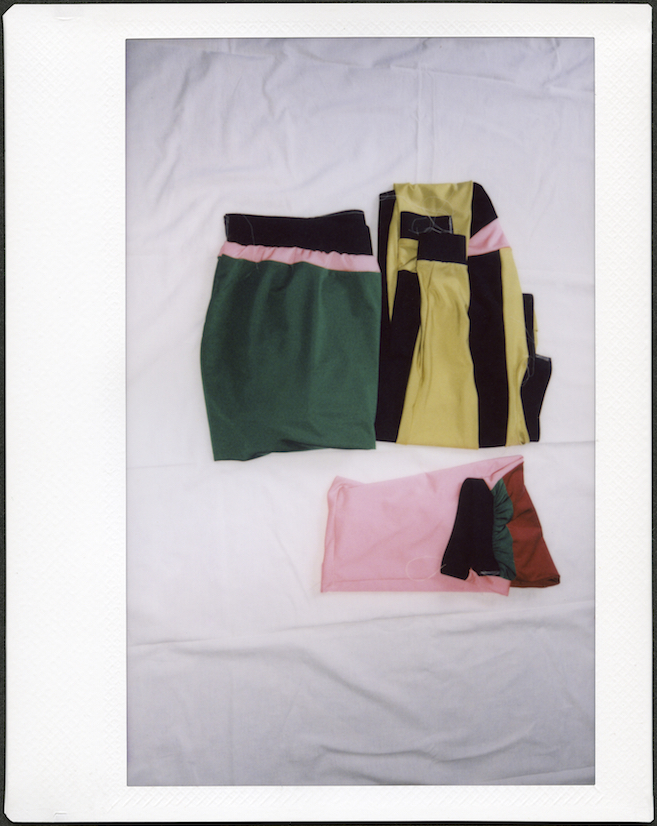 ---
Built of sculptural elements and surrounding sonic frequencies, the installation aims at resonating the open spatial configuration of LYNX.
Through appropriation, sampling and repetition, the work is a sensitive account of vulnerability, territorial presence, teen tension, in an actual condition of subaltern defense. Sparse non-audible low frequencies surround the entire sound piece, with reference to the terrestrial natural resonance lost in the extensive accumulation of electromagnetic fields of our sonic environment.
A series of lo-fi sonic findings, spoken words distributed online by savvy communities are added to the track and reconstructed in a set of frequencies, merged and condensed, disclosing a further bodily involvement and amplification of background noise, body movements, broken acapella voices, breathings, reversed samples.
The sound piece contains a series of recording from south Italian youth and a vocal contribution of Ramona Africa, a recent personal encounter.
The sculptural folded pieces (Ronny Faber Dahl) are made out of waterproof Lycra, as sweatshirts and shorts, hinting at the industrial free time activities.
---
IF I JUST LAID DOWN
sound work
If I just laid down: 1h altered lo-fi audio piece, stereo diffusion, zoom recorder, mixing board
Installation: sweatshirts, shorts
Voices: Napoli, Zona Orientale, teenagers, Ramona Africa
Altered sonic findings (distributed online): Napoli Zona Orientale neighborhood // Dourlife # me nd jus at Palermo pizzeria 2013 //  female acapella voice // Luh Vee FT 2014
Da Ramona Africa a John Africa
---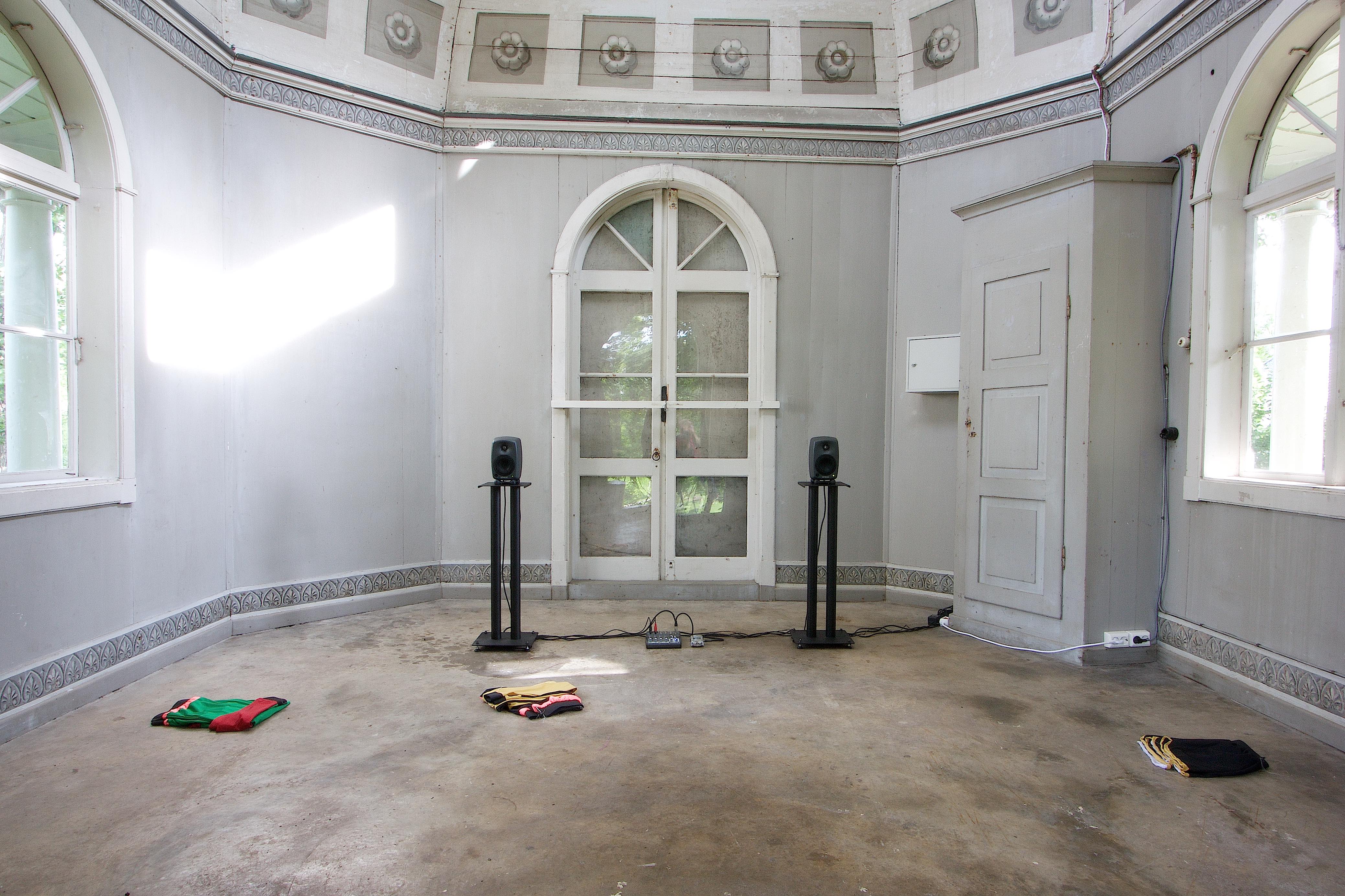 Installation view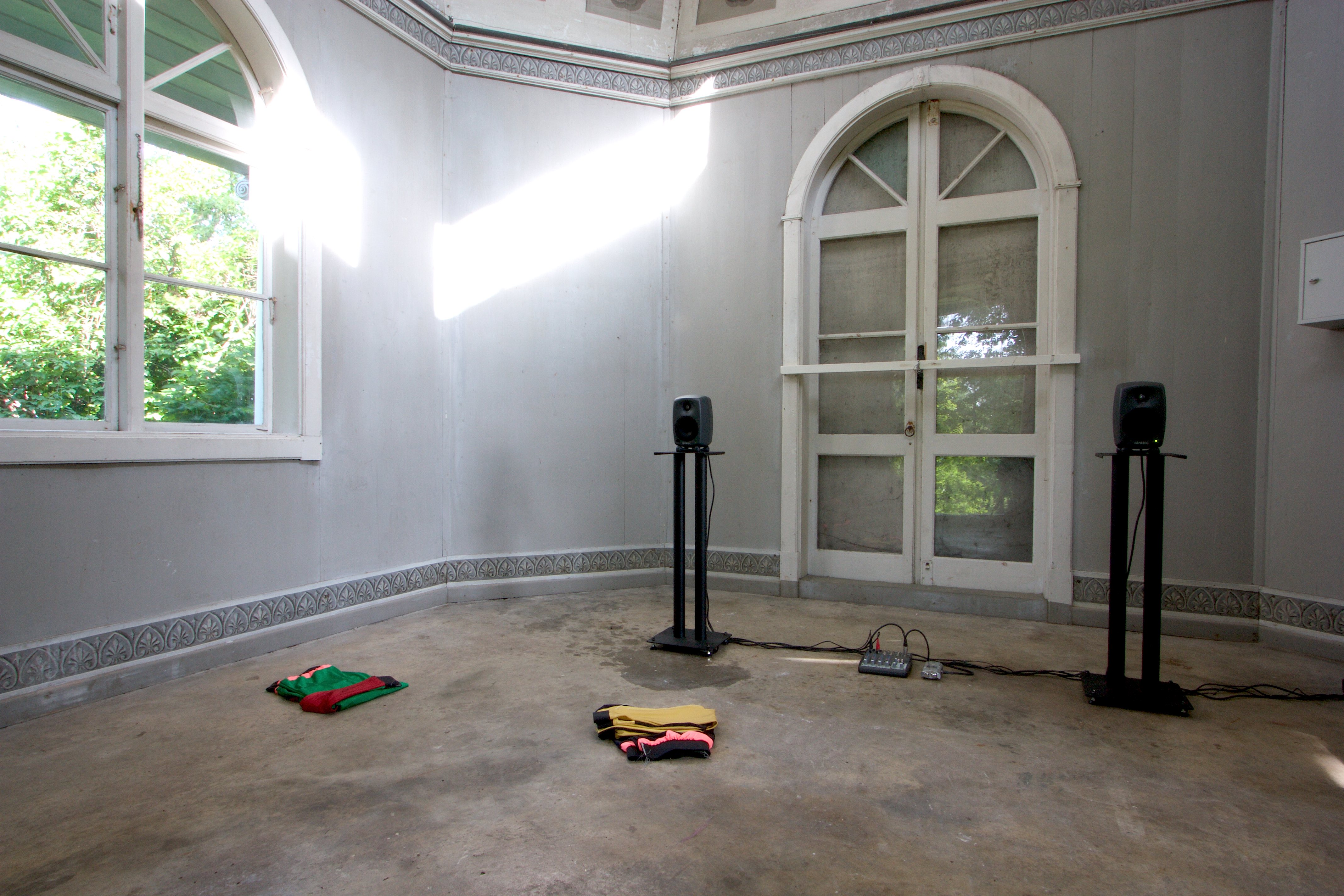 Installation view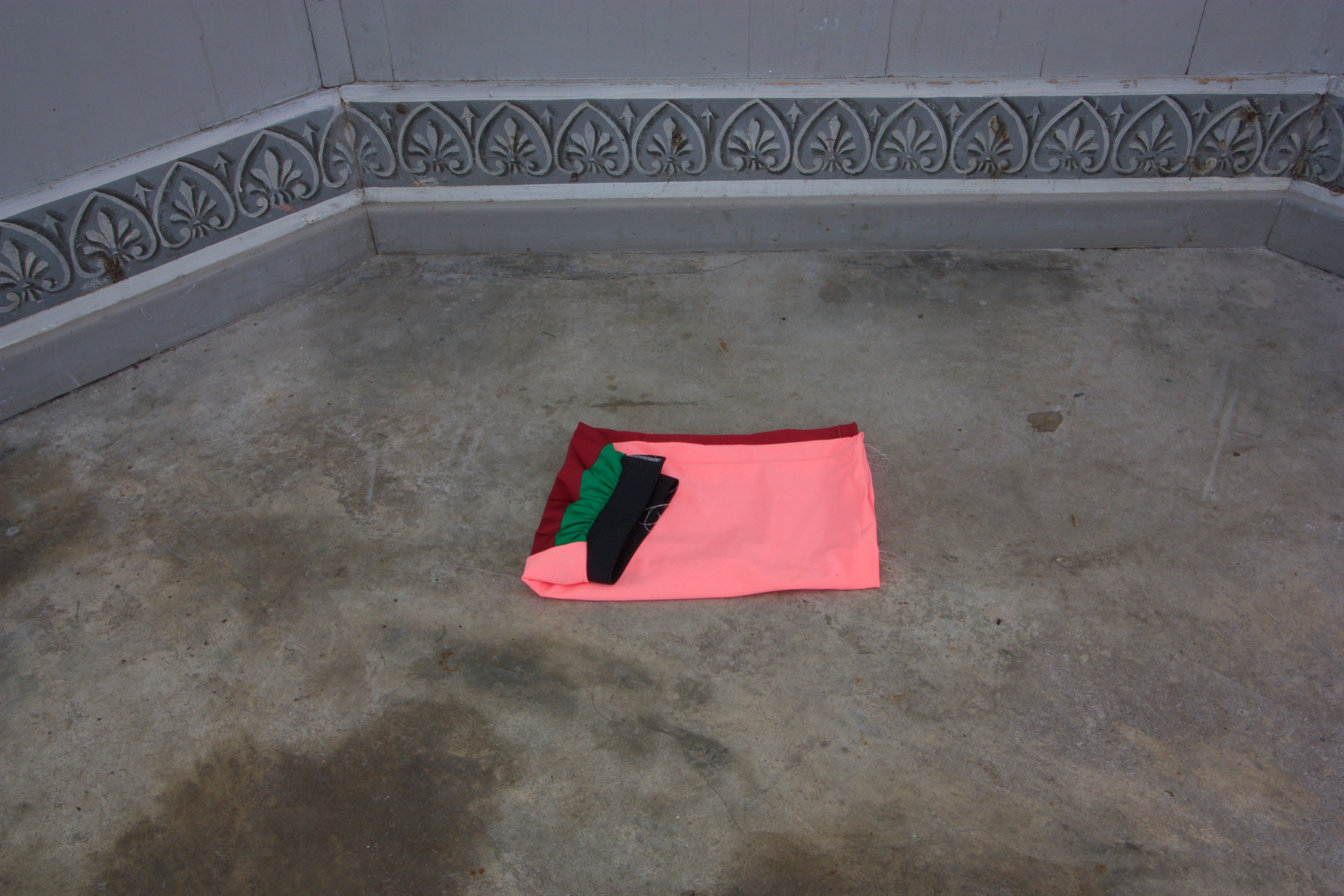 Ronny Faber Dahl Lycra piece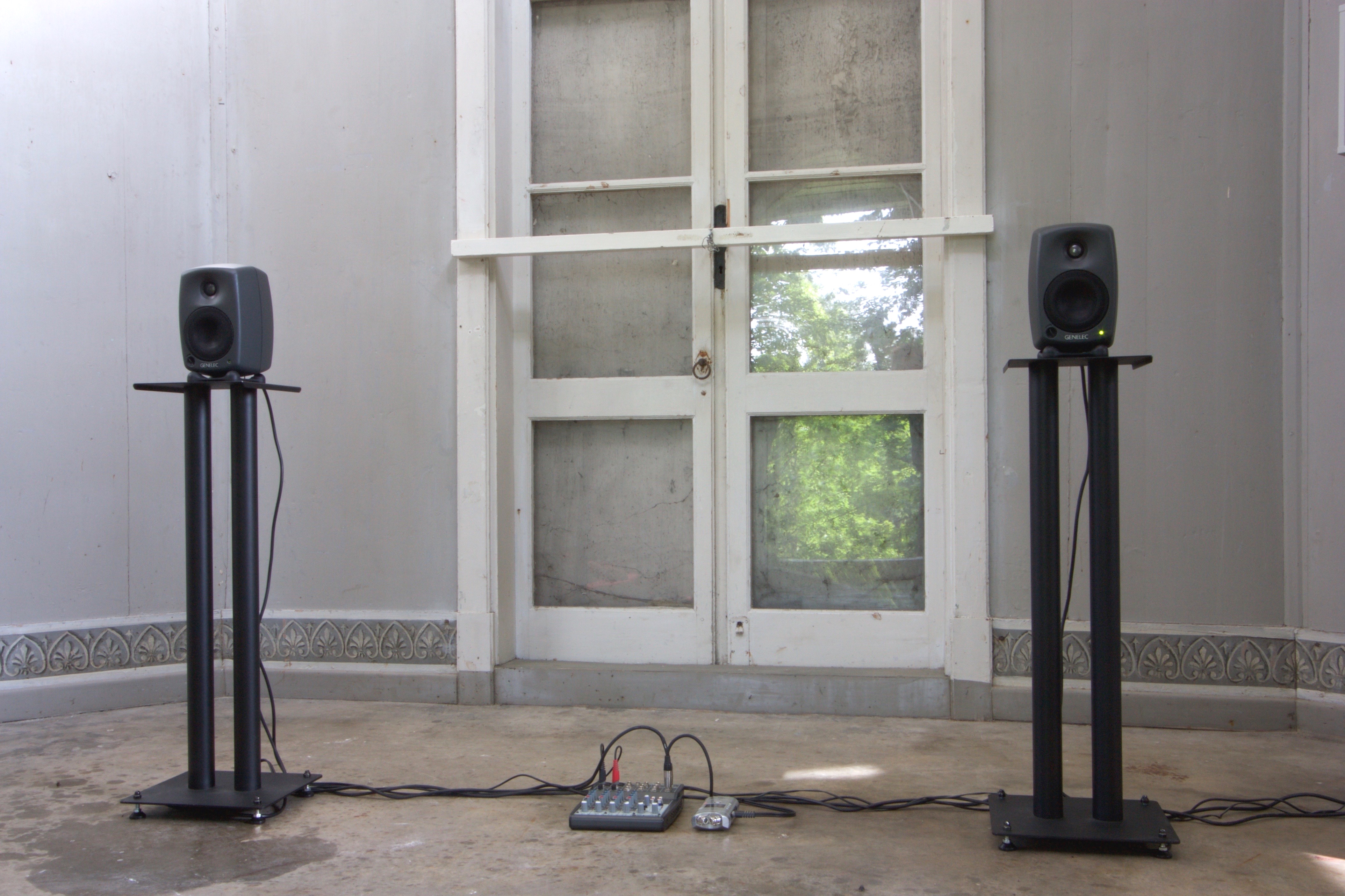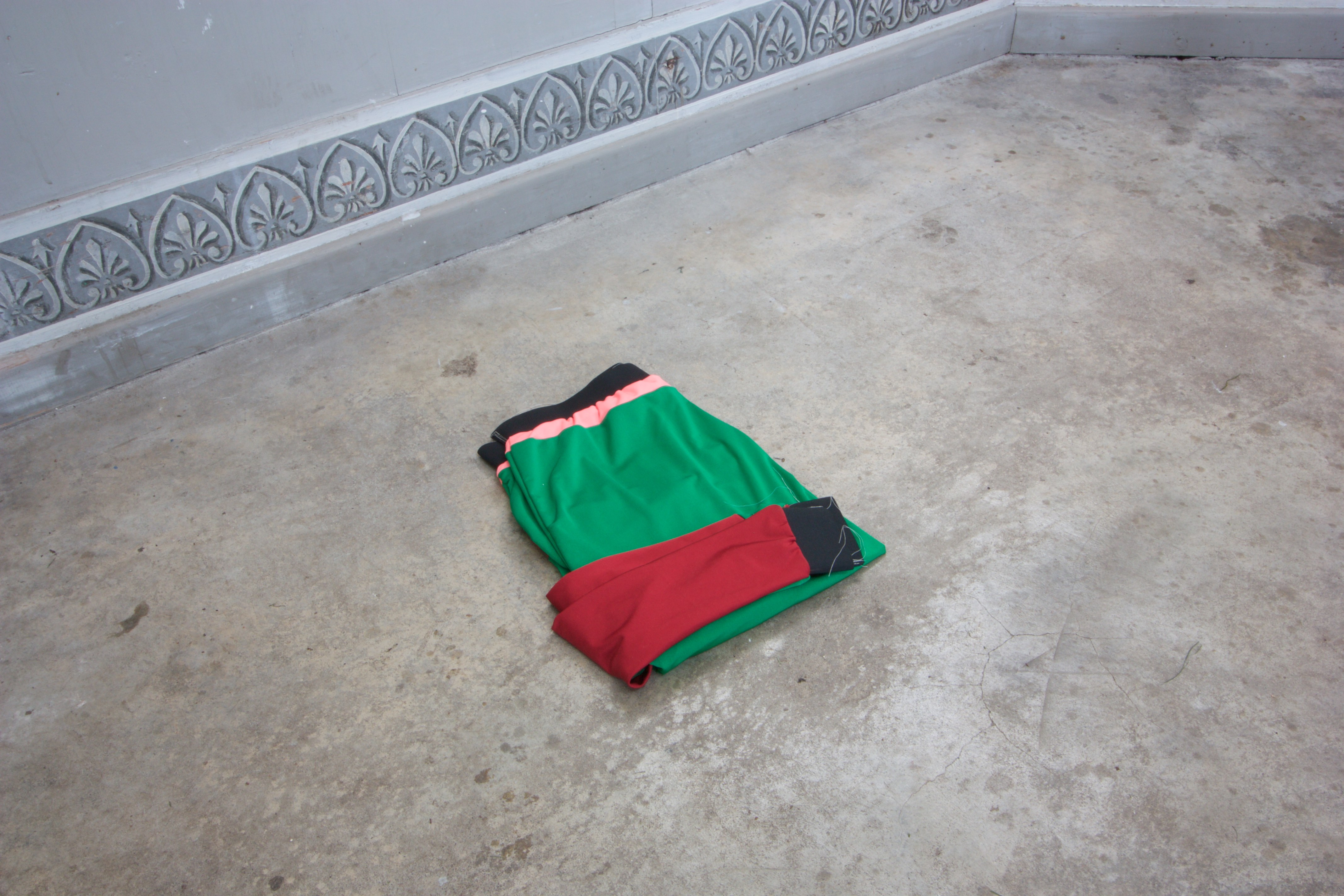 Ronny Faber Dahl Lycra piece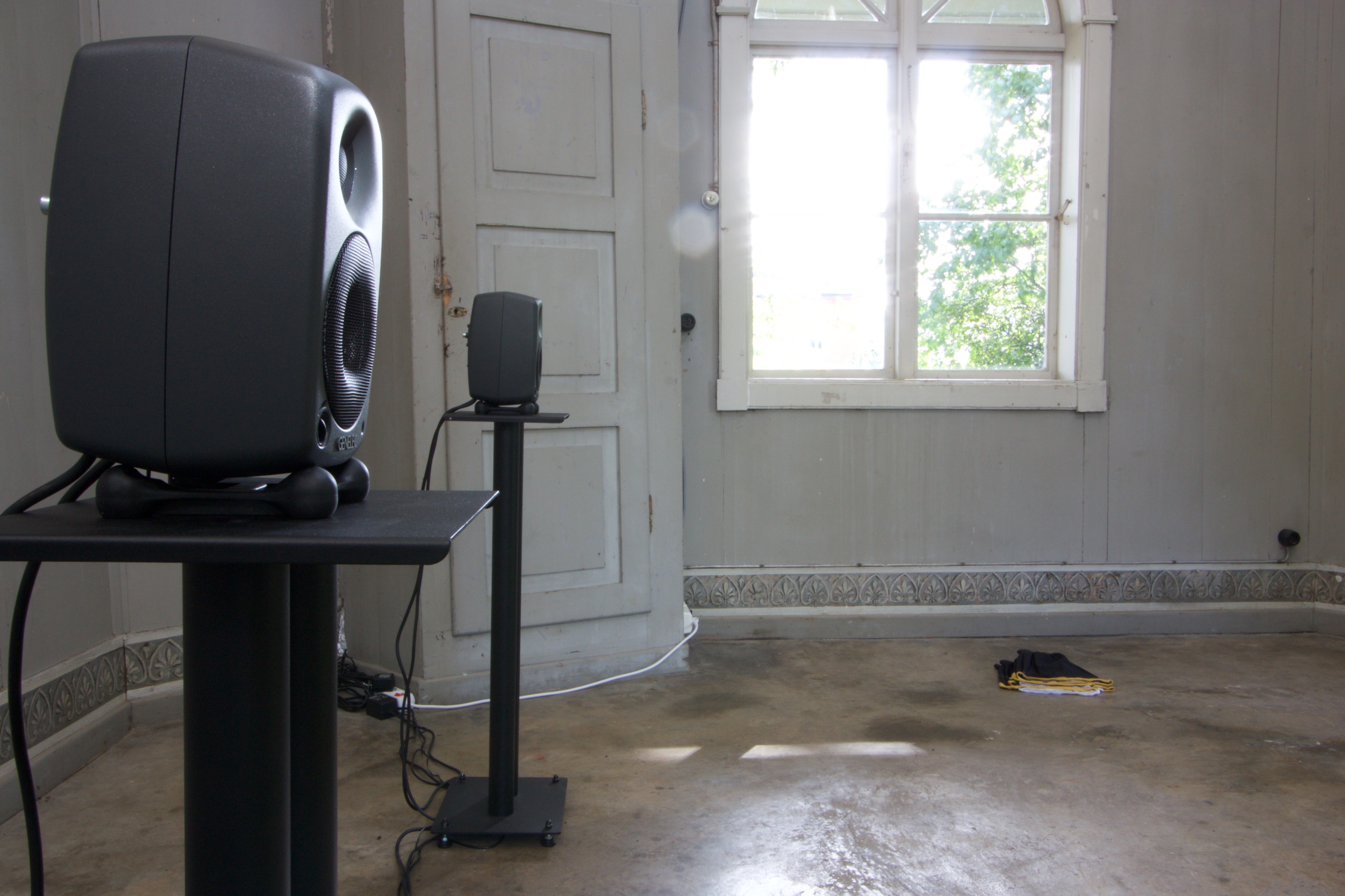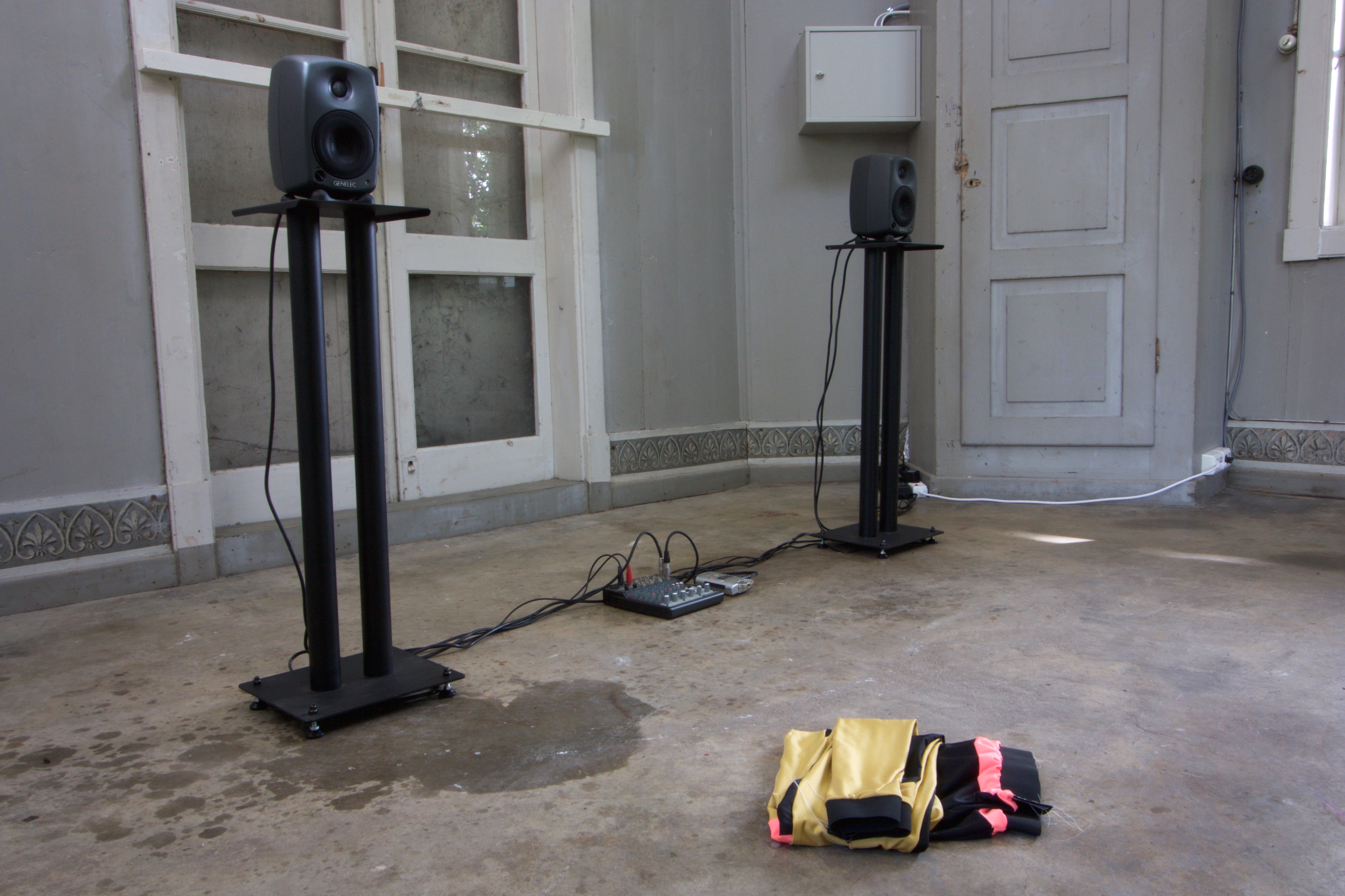 Installation view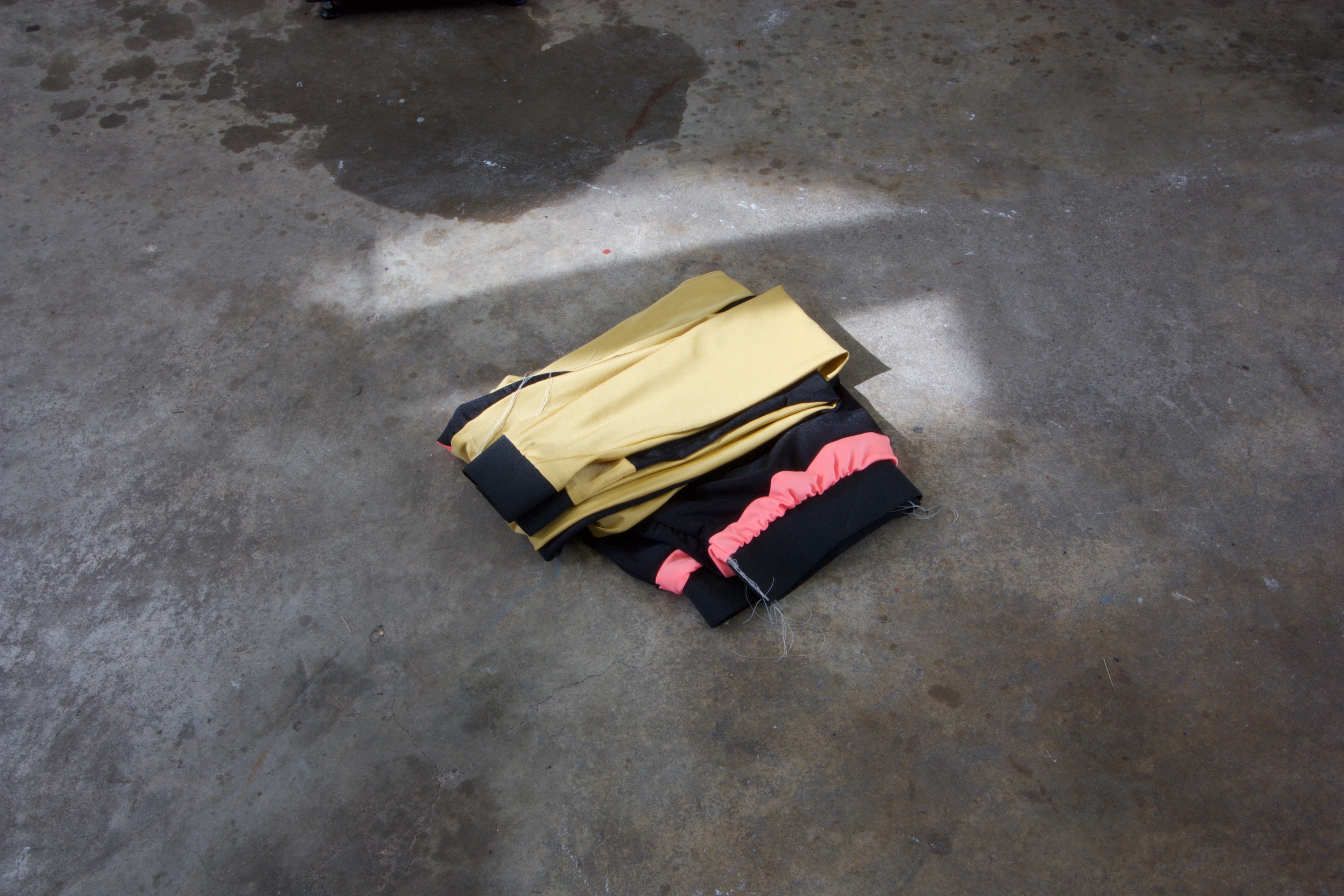 Ronny Faber Dahl Lycra piece
---
Review by Tommy Olsson published in Klassekampen, September 2015.